This was for a shower in a gym, The owner needed to have it re-attached to the wall.
The original screws had pulled away from the tile and torn out the wood.
One of the things that I love about doing commercial building repairs is that every day offers a different challenge, this day offered a broken handicapped shower seat repair in a locker room in West-Haven, Utah. I received a call that the shower seat was not staying put and that it had fallen down while an employee was cleaning the shower under the seat, it had smacked her in the face and caused quite a gash. Hardware pulling out of a wall or re-attaching an item to a wall are all a common day to day event in the repair world.  I carry a supply of various bolts and nuts and screws and yet it seems that it's never enough. For this job I removed the loose screws and inserted a Toggle bolt in a few areas and then installed longer stainless steel screws to grab some more of the wood stud in the wall.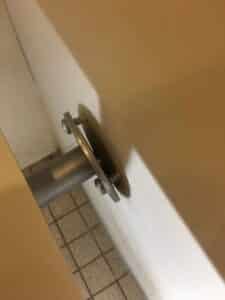 Building Repair, Loose screws pulling away from the wall on commercial shower seat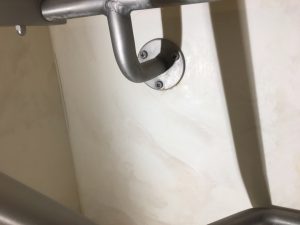 Screws reattached with no visible difference
A few final photos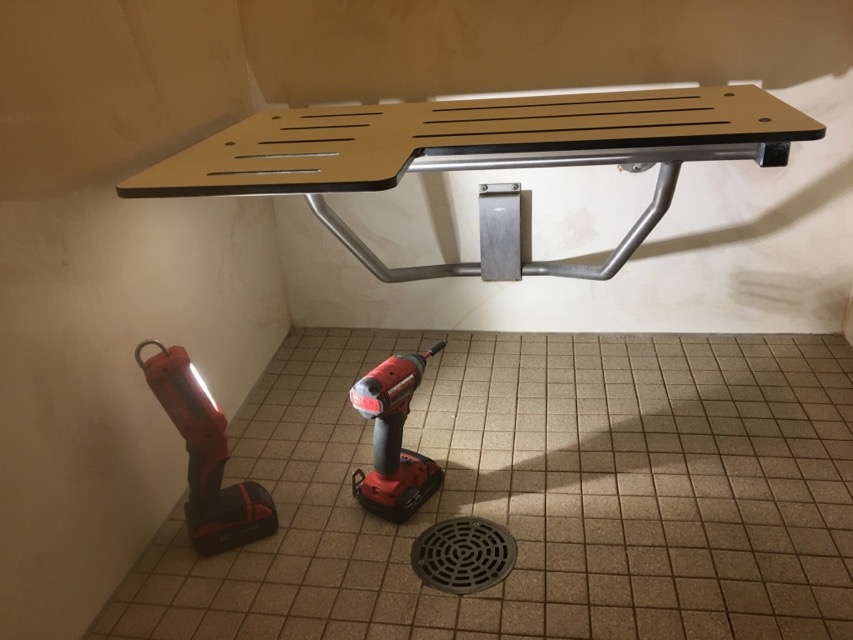 Final repaired seat – Reattached Handicapped Shower seat